Organic Juicing Made Easy!
In an attempt to get quality nutrients from clean food and with morning time crunches, many people turn to juicing as a great alternative. Juicing with all natural products is a healthy way to start the day!
The problem is that juicing is expensive. It costs most people $10-$20 per day to juice, plus...
Going to the store to find quality fruits and vegetables!

Finding Non-GMO and Organic foods!

The time it takes to shop and bring it home!

The storage of the food in ways to keep it from spoiling too soon!

The time it takes to prepare and clean the food!

Using the food while it is still fresh!

The cost of a juicer!

The clean up of the juicer each day
Finally...there's a better way!
Each morning I enjoy a healthy, all natural, organic, non-GMO, shake filled with incredibly pure products from a company called Purity Products. Their name says it all! The quality is incredible, it's affordable, and it is delivered right to my door!
Take a look at what you get with their Organic Juice Cleanse (OJC)!
A Powerhouse of Beneficial Nutrients - Only 45 Calories!
Our Organic Juice Cleanse™ is packed with two dozen of USDA Certified Organic dark green veggies, super fruits, antioxidant-rich berries, plus other nutritious compounds. We start with wholesome, organic produce in every hue, which are dried using multiple technologies, including proprietary air-drying and freeze-drying methods. This process preserves the high nutritional profiles of each ingredient. Revitalizing and cleansing juice powders such as Barley Grass and Wheat Grass (rich in antioxidants) are flash pasteurized and then dehydrated at temperatures below 60 degrees Celsius to retain their health promoting goodness. Only 45 calories per serving, our Organic Juice Cleanse™ is a simple way to incorporate the health benefits juicing into your routine and help fill in those gaping potholes in your diet.
A blend of the best freeze-dried fruits and vegetables, Organic Juice Cleanse™ is full of:
Phytonutrients: Phytonutrients are chemicals that occur in fruits and vegetables, often lending a distinctive color, smell, or taste. Many phytonutrients support vital bodily processes and can promote health and well-being.*
Antioxidants: Antioxidants are molecules that inhibit the oxidation of other molecules. In the body, antioxidants can protect cells by bonding with and neutralizing dangerous free radicals.*
Flax & Fiber: Abundant in fruits and vegetables, flax and gum acacia, soluble and insoluble fibers can enhance satiety, promote regularity, and can enhance satiety, promote regularity and support healthy cholesterol and blood sugar levels already in the normal ranges.* Now with 5 grams of fiber (67% more than 3g formulas), OJC PLUS promotes energy and satiety, while also supporting your body's ability to cleanse.*
Certified Organic Juice Cleanse™ includes:
Organic Wheat Grass

Organic Parsley

Organic Broccoli

Organic Carrot

Organic Spinach

Organic Kale

Organic Spirulina

Organic Chlorella

Enzyme Blend
Organic Blueberry

Organic Cranberry

Organic Strawberry

Organic Raspberry

Organic Green Tea

Organic Barley Grass

Organic Flax

Organic Black Currant

Organic Prebiotic-Inulin
Supporting Holistic Health
Mix and drink the Organic Juice Cleanse™ every day with water or almond milk to support:
Energy Levels*: Drinking Organic Juice Cleanse™ provides you with a concentrated supply of nutrients that you can't easily get if your diet isn't otherwise rich in fruits and vegetables.
Digestion: A good source of soluble and insoluble fiber, our Organic Juice Cleanse™ can help you feel fuller longer, promote digestive regularity, and powers food through your GI tract, helping support colon health and proper elimination.*
Immune Function: Fruits and vegetables contain vitamins, minerals, and nutrients that help support your body's immune health.*
Liver Health: Organic Juice Cleanse™ Berry Surprise supports liver health with a proprietary blend of Organic Milk Thistle Seed, Organic Schisandra Berry

and Organic Broccoli Leaf extract.*
All this quality for $1-$1.50 per day!
Most people pay 2-3 times as much for a coffee! You cannot get such quality and be assured of such a completely organic, non-GMO, product buying the food yourself. They have made health much easier!
MY PERSONAL SHAKE...
Each morning I blend together:
A heaping scoop of the Berry Greens Surprise OJC with about 5 oz. of pure water and 5 oz. of Organic Almond Milk
My 90 Essential Nutrients from Youngevity

An Organic Banana (frozen)

3-4 ice cubes
I sip it down with total thanksgiving to the Lord for the quality nutrients I'm putting in my body. I just imagine my cells responding in health as they soak up these incredible nutrients! My hunger is completely satisfied with this one shake and knowing what it is doing for my body... is priceless!
You can do it too!
This is also a great way to cleanse your body safely. Taking this for breakfast and/or lunch, and then eating a healthy dinner is a great way to get your body back in shape!
You can see more and purchase this product at https://www.purityproducts.com/about-us?intcmp=drop-ourcompany
DO YOU WANT TO LIVE LONGER & HEALTHIER?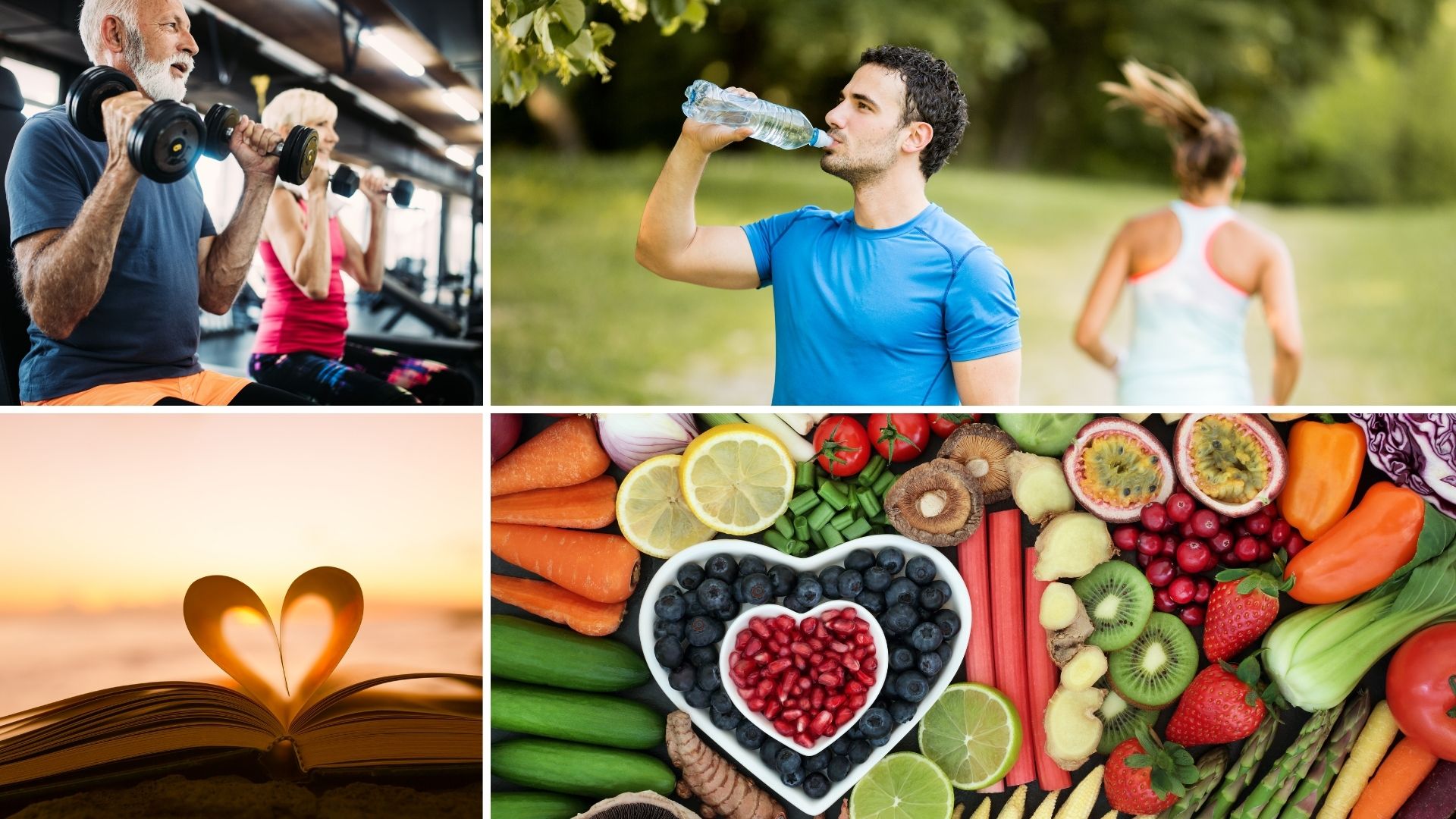 Today can be the first day of a whole new life for you implementing the 5 foundations to live healthier, longer and with greater peace and satisfaction.