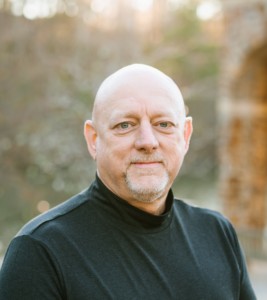 My heart is to coach people toward success in all that I do. One of the ways I can do this is through my books. Writing is a part of my personal mission and is one way I can coach people from a distance. With eBooks, you also get them without delay, as you need them!
I seek the Lord on what He wants to say through me, along with researching the latest scientific discoveries, which are always catching up with the Word of God. These things are not to prove the Word, but to help people see in a practical way the truths that are becoming so evident to mankind.
My prayer is that through these eBooks, you will find freedom in new and exciting ways while experiencing abundant health in spirit, soul, and body!
You can purchase any book individually or you can get all my released books and future releases for the price of a Starbuck's coffee in my Coaching Program!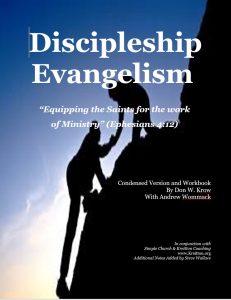 Product Title: Discipleship Evangelism
Description: This is a 48-lesson discipleship workbook that will lead you through critical doctrinal truths (from A to Z) that will give you the foundation for living a spiritual life connected to our loving God. These lessons were produced by Don W. Krow and Andrew Wommack. Additional notes and cover were added by Steve Wallace without changing the original content. This is great to do on your own, with a partner, or in a small group.
Get ready for change!
Product Title:
Dream Again Workbook
Description: This study guide will inspire the dreams deep within you and give you a plan to fulfill them. In this workbook, Steve helps you to begin dreaming big for God, discover who you are in Christ, discover your calling and purpose in life, create your personal mission statement, hear the voice of God, create a plan to fulfill your dream and how to inoculate yourself from the negative. This workbook is based on the wisdom from the book of Nehemiah and can be a self-guiding coaching workbook or used with coaching from Kreitton Coaching.
Price: $9.97
Product Title:
Inevitable Healing
Description: Are you tired of being sick? There is a revolution that is taking the world by storm. People everywhere are stepping up to take charge of their own health and now you can too! Don't wait until it's too late! Now, you can learn the simple secrets that will bring healing and divine health as God designed you to have. When you learn this simple model you will no longer be confused about what to do. When we give the body what it was designed to have, it will do what it was designed to do... heal! You will learn what foods are combating our health and how to finally give the body the nutrients it needs for optimal health. This book will give you practical steps of wisdom along with understanding the power of God for supernatural healing and long life. You will learn the three methods of healing that were used throughout the New Testament that covers everything we need for health and healing. When you put all these elements together... healing is inevitable!
Price: $9.97
Product Title:
My Reality
Description: Many people think their reality is destined to be only what they have. This is not true. This book reveals that many realities exist, and we can choose which reality we want to experience in this life. There is a secret to creating our reality based on what was discovered in our most ancient texts. Jesus taught us a simple formula to create the reality we want in one short verse in the Bible. Understanding the true meaning of this verse can change your whole outcome in life. Now, you can get the results and encouragement that you need to create the life you want. My Reality is a short but powerful book that reveals this hidden secret and unlocks the potential that we all have. It will help you get out of the rut of life and expect more. Never settle for an inferior quality life ever again! You will be changed forever!
Price: $9.97
Product Title:
Prayer That Works
Description: Are you tired of your prayers not working? Finally, a book that explains the hidden prayer method that is revealed behind the words of Jesus that most today miss. This book will help you learn what prayer is and how to effectively use it to manifest God's blessings. You will no longer pray without results. The hidden elements are so simplistic and yet so powerful and available to you today. You will step into the blessed reality that you have always desired. You will not look at prayer the same after reading this book!
Price: $6.97
Product Title:
The Entrepreneurial Mindset, Today's Revolution
Description: There is a revolution growing rapidly and you can be a part of it. Steve shares the biblical principles combining faith and business needed for an entrepreneurial mindset that will help you begin and run a business successfully. These are the principles Steve & Joanna used that resulted in their success that anyone can master. These principles can be applied towards any kind of business, whether online or brick and mortar. This book also highlights the revolutionary business model that is changing the way people look at business. With these practical principles and a business model that you can develop quickly; you will be able to step into position to sow into your own field, reaping prosperity and establishing your family's legacy. These steps will bring you closer to the freedom required to follow God worldwide in Kingdom-building. With this mindset established in your life, you will never allow an opportunity to pass you by again! BONUS LINK to a Special Report prepared just for those who download this book to help you start an IRS recognized business that anyone can afford which will stair-step you into greater wealth-building opportunities! You will have the opportunity to join Steve's team of entrepreneurs, building wealth, and leaving a legacy for your family!
Price: $3.99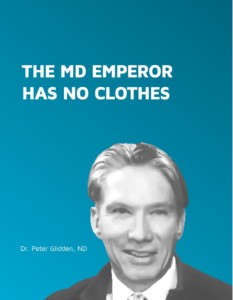 Product Title: The MD Emperor Has No Clothes
Description: Dr. Peter Glidden, ND is a renown health expert who has a passion for exposing the health myths with facts. In this book, he exposes the Allopathic medical model and the beast that is behind it. You will be shocked at what you learn.
Product Title: Redefining Life
Description: Are you tired of empty religion? Are you ready for something meaningful? This book is about Steve & Joanna's vision along with their family for redefining ministry and life. It elaborates on their vision for their simple organic church network and how you can get connected to help. Steve brings a fresh perspective in redefining church with results, not just numbers. In this book, you will learn about their vision to make disciples of Christ without limitations and to bring healing to the nations. See how powerful and simplistic life and church can be, as we redefine life together!
DO YOU WANT TO LIVE LONGER & HEALTHIER?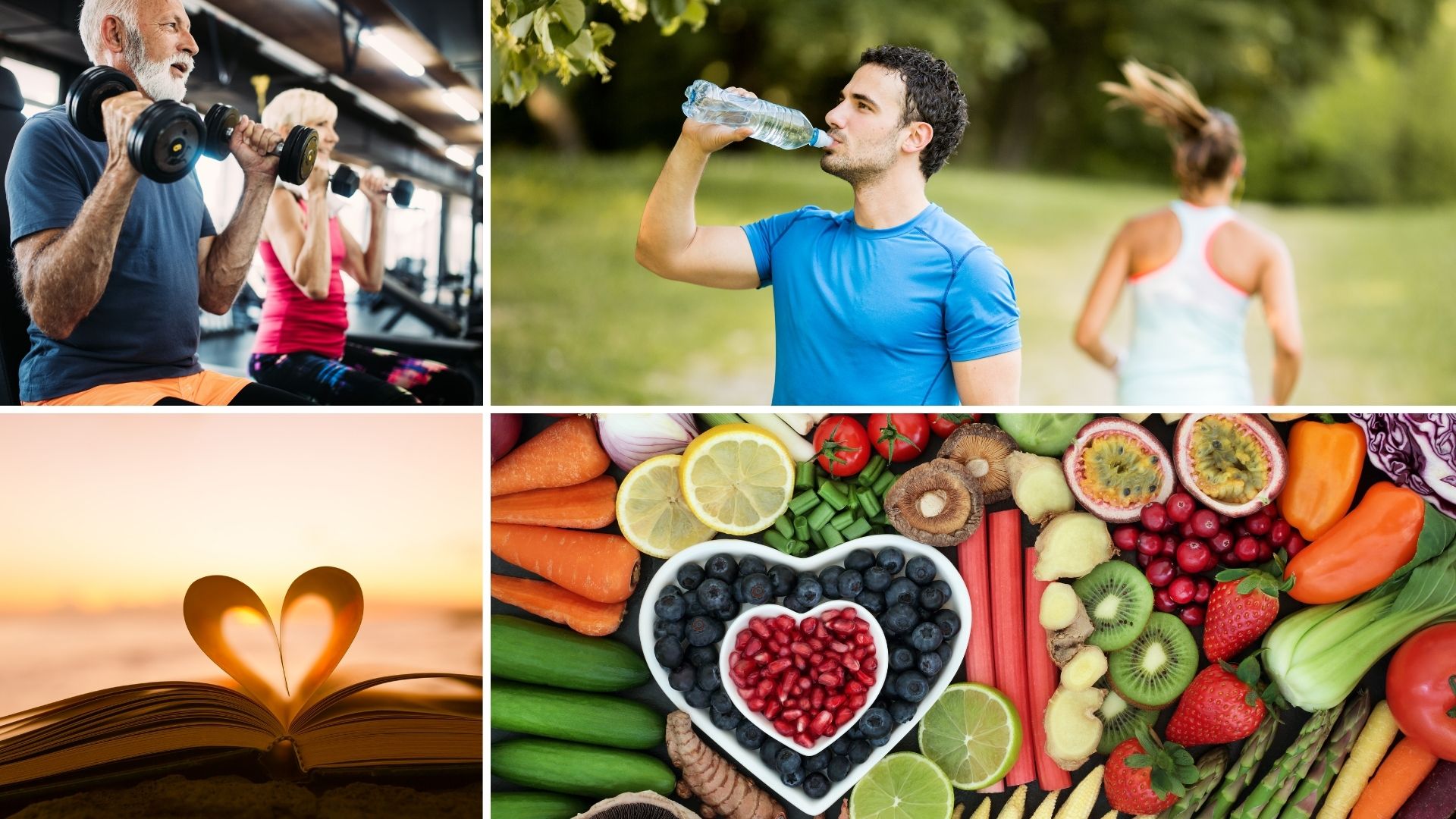 Today can be the first day of a whole new life for you implementing the 5 foundations to live healthier, longer and with greater peace and satisfaction.